INTRODUCTION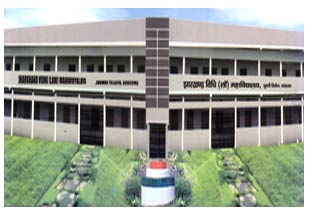 The District of Koderma in Jharkhand is surrounded by many historical and religious places Like Telaiya Dam, Rajrappa Mandir, Bhadrakali mandir itkhori, Dhandad Maithan dam Jharkhand vidhi Mahavidyalaya , Jhumri telaiya, koderma was established in the year of 2003 at the district headquarter of koderma for imparting high standard of legal education to fulfill the desire of people of entire North Chotanagpur division, Hazaribag. This is well vinoba bhave University, Hazaribag. This Mahavidyalaya is affiliated to vinoba bhave University ,Hazaribag & approved by Govt. of Jharkhand (HRD) . Ranchi. The Bar council of India, New Delhi has given recognition to this college from academic year 2005-06 in 3yrs. As in 5yrs. LL.B. Course.
Way back in history, the mahavidyalaya came into existence by active enthusiasm of present Secretary Dr. D.N. Mishra
M.Com, M.A(Eco)'. M.A(Eng) LL.M(U.U), LL.D (Uttkal) Ph.D, LL.D  former P.V.C, B.N Mandal University, Madhepura. His active superintendence, careful planning and matchless enterprises are matters to be remembered for over connection with the Development of the college. Spontaneous cooperation came during the establishment by various walks of people such as Dr. Bahura Ekka and Dr.M.P. Singh , Ex. Vice Chancellor, V.B.U. Hazaribag, Prof. Jaydip Sanayal, for the development of this institutions. All blessing from sri S.N.P. Sinha, sir Adv, patna High Court (Ex.Chairman). Sri Manan kumar Mishra, Sr. Adv Hon'ble Chairman, Bar council of India and Sri B.P.pandey Sr.Adv and Ex. Chairman state Bar Council Jharkhand Ranchi and Milon Kr dey member of B.C.I, A.K.Dev, sr. adv Chairman Trustee B.C.I college Family Express Special Gratitude & to all the Hon'ble members of  Jharkhand state Bar Council for their loving behaviors Late Sada Nand Bhadani, Dr. N.K.Rana , sri Panna lal Joshi (Ex. G.P.Koderma District), Smt. Kiran Kumari (Ex. P.P Koderma District) Shree Chootelal  Singh, Sri Ganesh Prasad Swarnkar, Late Anup kumar , Adovcate, Smt. Kala Devi, Sunil Kumar Singh, Sri Atma Nand kumar pandey & P.K. Suralia, both are Advocates, Prof. Raj mohan Prasad Mishra, Prof. Bipin Bihari Mishra, Prof. Kamta Prasad Singh, Lecture and Smt. Prema Sinha , Director, Creative home Koderma.